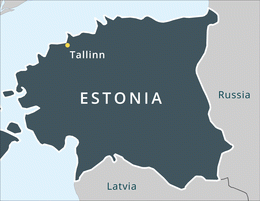 As
Abuse of Discretion
builds a fan base, I want to thank all of our readers for giving us a few minutes each week to read our rants and remarks.
Particularly, I'd like to thank our readers in the Republic of Estonia. Our data indicates that a couple of Estonians are really into this site, and we hope they'll propagate our work around the Estonian water cooler.
In truth, I didn't even know Estonia was still a country. I thought it was like the Aztecs or sphinxes or something: a long-forgotten civilization of yestermillennium. But apparently Estonia is still around and has Internet hookups. So that's great.
Thanks also to the handful of readers in Europe and Canada, and both readers in Belize.